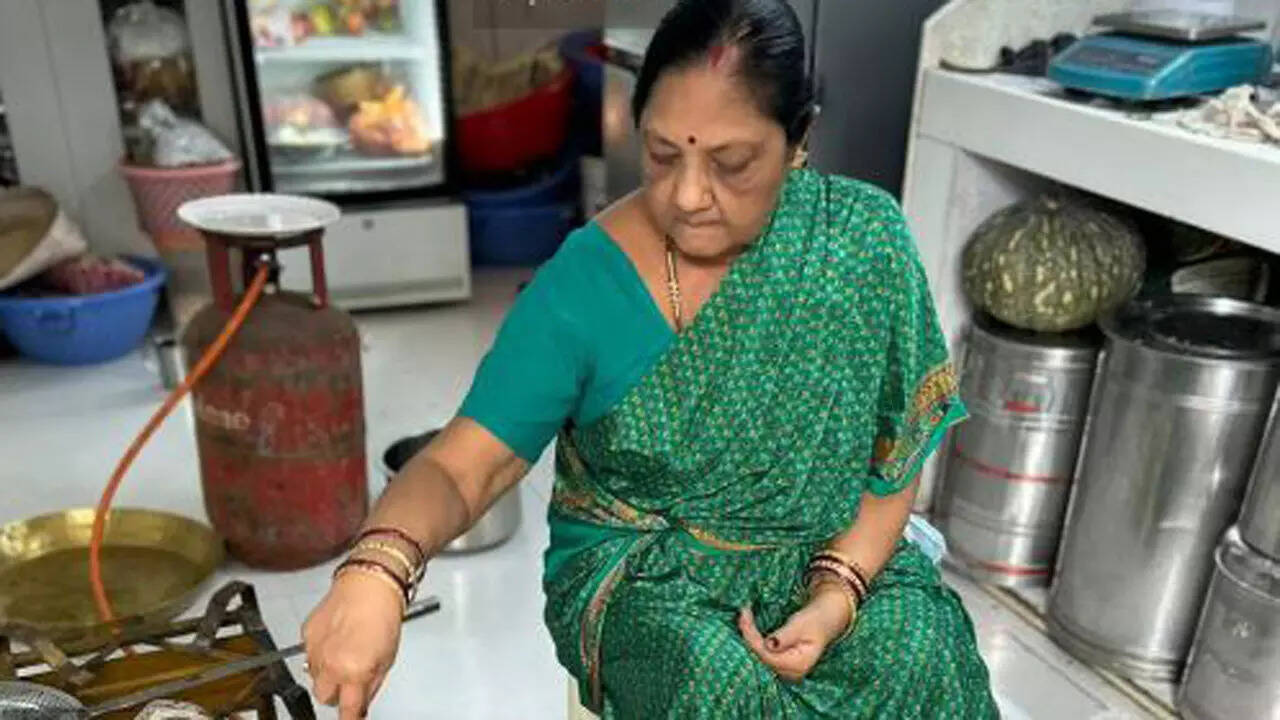 RAIPUR: Chhattisgarh chief minister Bhupesh Baghel has shared a picture of his wife on social media frying special dishes in the kitchen on occasion of teeja and pora festivals.
Teeja and pora are one of the popular festivals of state and Baghel has been celebrating the occasion every year and has shared the pictures with his family in the past as well.
The state will observe Pora on September 14 and Teeja on September 18.
He shared a candid picture of his wife Mukteshwari Baghel preparing special snack items khurmi and thethri consumed in particularly these festivals.
The chief minister posted the picture with a message in Chhattisgarhi dialect, "Teeja and Pora are coming and like every year, Mukti has pressed herself on duty to prepare khurmi and thethri. Best wishes on the festival to all Chhattisgarhi citizens."
The CM house in Chhattisgarh capital hosts the festival every year and many women celebrate the event together.