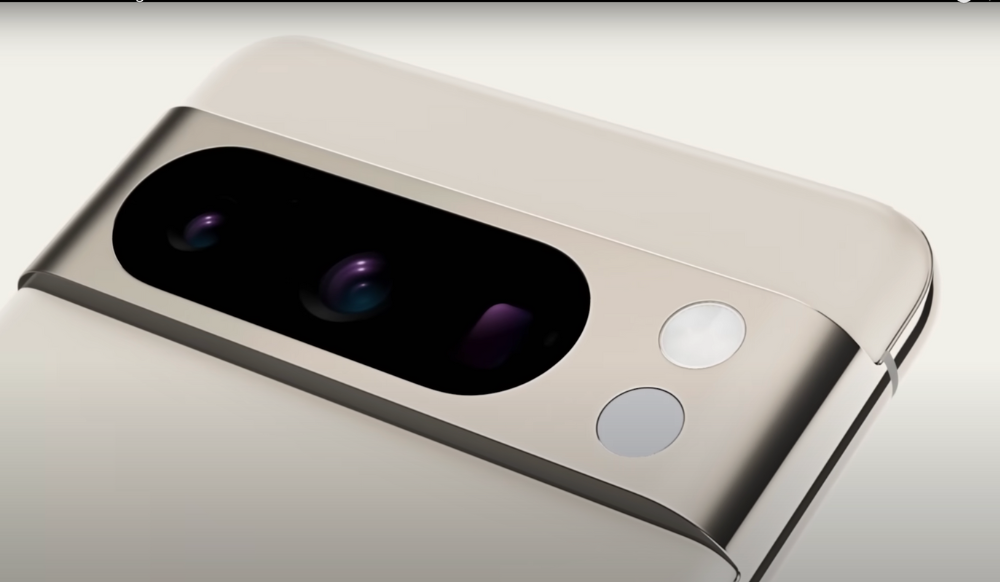 We are still less than a month away from the new Google Pixels, but Google, it seems, could not keep the excitement to itself. In a typical 'Google' way, it has shown off not just the two upcoming Pixels – Pixel 8 and Pixel 8 Pro – but the Pixel Watch 2, too, a month in advance.
The teaser video titled "The W8 is Almost Over" gives out the reveal date for the second time. Coming on October 4 are the Pixel 8, Pixel 8 Pro, and Pixel Watch 2, and Google was not shy enough not to show them off. There is a sense of deja vu to all three of them.
In a 23-second clip, we glimpse the Pixel 8 in "Rose" colour, which appears to have a matte finish for the metal rails and camera visor. Then, the Pixel 8 Pro is also shown in the porcelain colour, again, which has the same glossy finish on the rails, the visor, and a temperature sensor. The Pixel 8 is smaller, and from the video, it looks a tad smaller. The video does not show the front of the two phones, so we could not look at the would-have flat screen of the Pro.
Sneak Peek at Google Pixel 8 & Pixel 8 Pro
While the sneak peek clip does not reveal much about the hardware, rumours are that the two phones could come with a newer chip, upgraded cameras, and improved display, among other changes.
The Pixel 8 and Pixel 8 Pro will be available for pre-order on October 5 in India.
The Pixel Watch is seen donning the same look as last one
The W8 is Almost Over | Made by Google on October 4, 2023
The teaser also has a glimpse of what appears to be the Pixel Watch, but could even be the second-gen one since the two are rumoured to be essentially the same. At first glance, we can see a smartwatch with a smooth domed display, a rotating crown, and a tan-coloured band. So, if that is the Pixel Watch 2, there might be major changes in the design.
We also caught a quick glimpse of the Pixel Buds Pro, which appears to be in a new colour, reminiscent of the porcelain colour of the Pixel 8 Pro.
Google is announcing the Pixel 8 series and the Pixel Watch 2 on October 4.