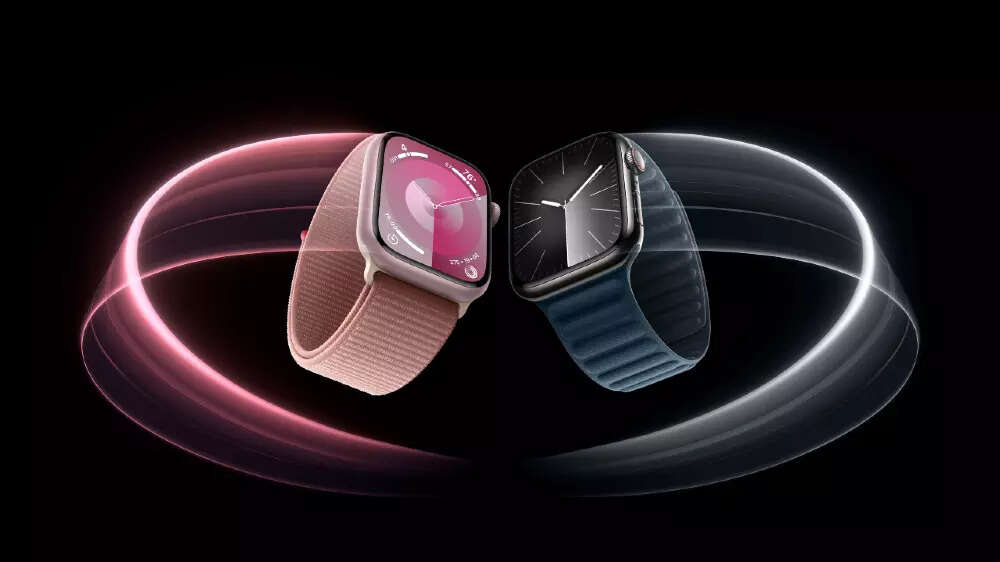 Apple
announced the Apple Watch Series 9 at its Wonderlust event bringing a host of new features. One of the standout features is the deeper integration of
Siri
, Apple's virtual assistant. This is thanks to the new chip upgrade which was due for a long time now.
Siri + Health
Apple Watch Series 9 can process Siri requests on the device. For requests that do not require information from the internet, such as starting a workout or setting a timer, Siri does not rely on Wi-Fi or cellular networks. This results in quicker and more reliable responses. Apple also said that the on-device processing is private and secure.
Siri can now be used to access data from the Health app for health and fitness-related queries. For example, a user can ask how many hours of sleep they had the previous night, or about their blood glucose level if they have a connected monitor.
"Users can also make Siri requests on Apple Watch Series 9 to log health data such as their weight, period, or medications taken," Apple said.
Apple said that this capability is coming in English and Mandarin later this year. Apple Watch Series 9 also has a second-gen ultra wideband chip that enables precision finding for iPhones that have that new chip.
What's under the hood
Apple Watch Series 9 is powered by the new S9 SiP, which increases performance and capabilities. It gets a four-core neural engine that facilitates machine learning up to twice as fast. It has 5.6 billion transistors, 60% more than Apple Watch Series 8 and the GPU is 30% faster, Apple said.
The powerful chip allows Siri to process requests on the device, now faster and more secure. No more going to the cloud, so they're faster. Apple also said that dictation on the S9 chip is up to 25% more accurate, thanks to the "transformer model" running on a neural engine.'