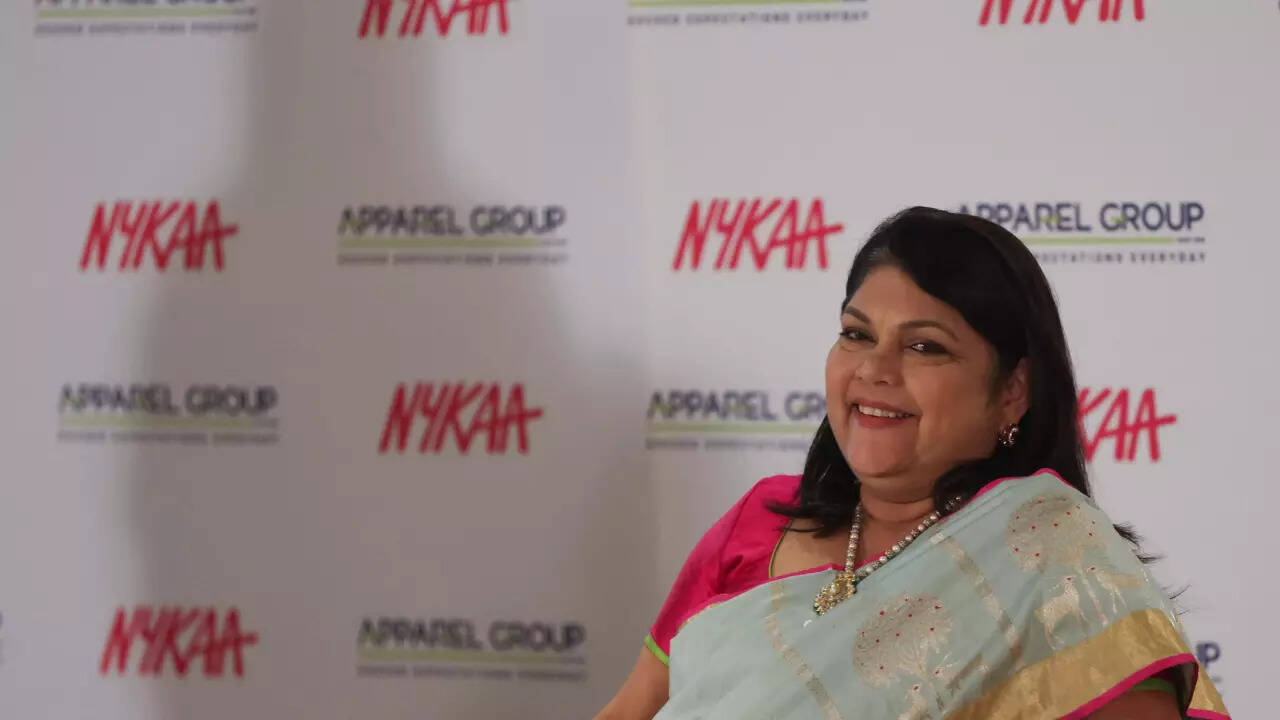 NEW DELHI: Nykaa's net profits in the June quarter increased by 8% year-on-year on a consolidated basis to Rs 5.4 crore. Revenue from operations grew by nearly 24% y-o-y to Rs 1,421.8 crore, helped by a strong growth in its core beauty business. "Our beauty vertical continues to shape into an ecosystem of its own with steady and balanced growth across our online platforms, physical footprint as well as our consumer brands. Fashion's consumer brands also experienced steady growth with our own labels now spanning across categories," executive chairperson, MD & CEO Falguni Nayar said in a statement.
Gross merchandise value (GMV) for its beauty and personal care business grew by 24% y-o-y to Rs 1,850.8 crore in the quarter. The company said that about 80% of its GMV during the June quarter came from its existing customers. Annual transacting customers for the segment expanded to 10.3 million at the end of Q1FY24 from 6.5 million two years ago. "The continually growing share of existing customers while expanding the base signals very healthy and sustainable customer acquisitions and is a reflection of positive shopping and post order experiences," the firm said.
The fashion business GMV, though posted a growth of 12% in Q1 amid tepid industry demand, remained slower than the long-term trajectory. In the fashion space, Nykaa competes with a host of players ranging from Myntra to Reliance's Ajio. Average order value on the fashion platform stood at over Rs 4,400 at the end of Q1 from Rs 4,000 two years ago. "The Nykaa ethos to grow businesses and brands with passion, but also with discipline, is again visible in the way Superstore by Nykaa and our beauty brand Dot & Key have seen significant scale quickly—all while improving the underlying unit economics," Nayar said.