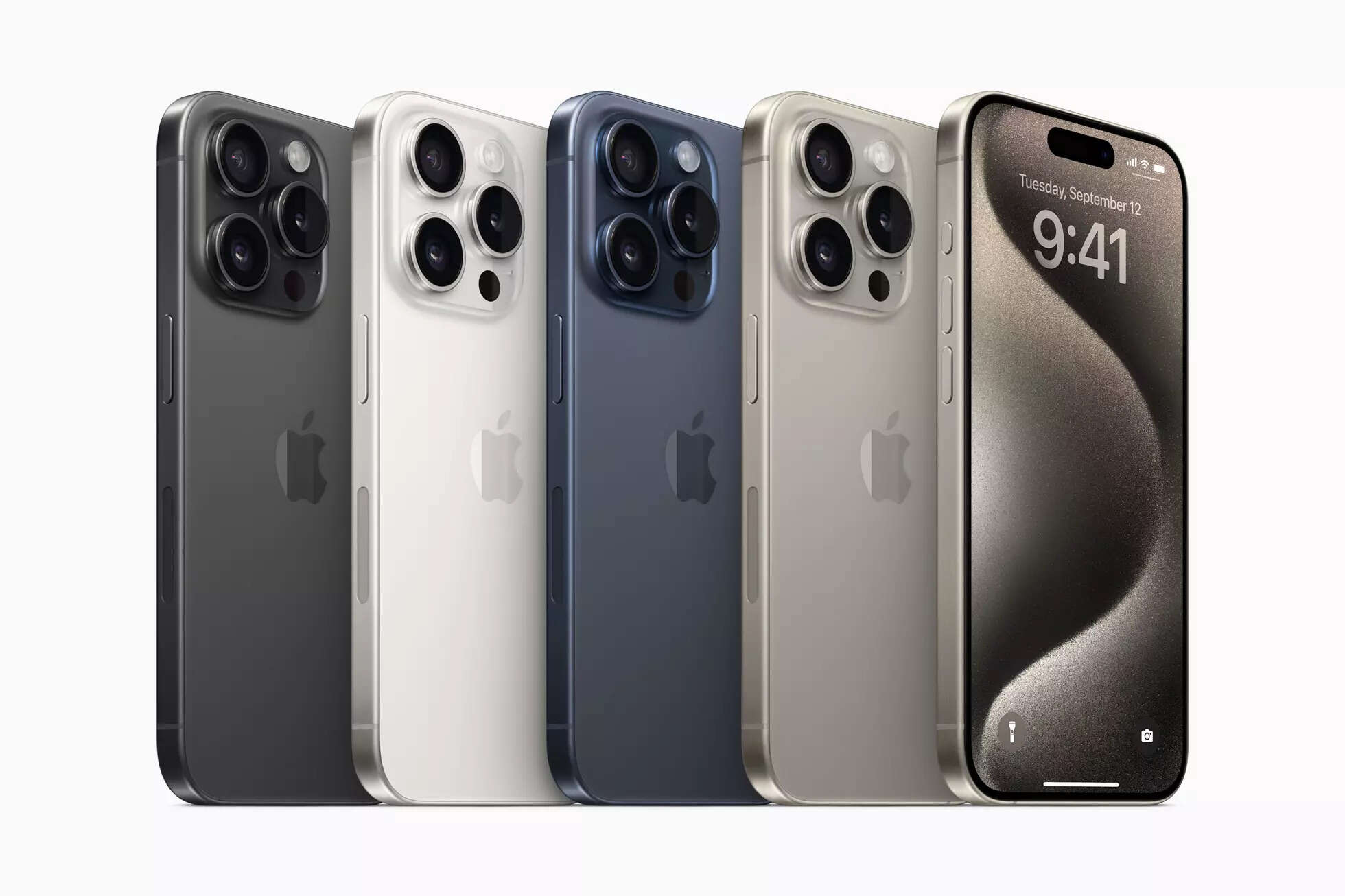 It has been less than a week since Apple unveiled four new iPhones. There is a lot of chatter around the new iPhones and everyone has shared their opinion on the design, USB-C port, and quite naturally, the colours as well. This time the talk about colours is slightly more than in previous years.
That's because Apple has introduced an all-new titanium chassis for the iPhone 15 Pro and iPhone 15 Pro Max. Not only does the titanium chassis makes the iPhone lighter but gives it a distinct look as well. The iPhone 15 Pro and iPhone 15 Pro Max come in four colours — Natural Titanium, Black Titanium, Blue Titanium, and White Titanium.
After the event, Cook was asked which one he is using. "You know, I'm using the Natural [Titanium]," Cook said in an interview, according to a report by Apple Insider.
He also said that it was quite a hard decision. "I love it, but I tell you, it was a hard decision," he added. "Of course, it was a hard decision because the blue really caught my eye, the white really caught my eye, the black really caught my eye," Cook said that he finally decided to go with the Natural Titanium — a colour we believe will be the most popular.
The Natural Titanium colour option is also the most in-demand it seems. At the moment, if you want to buy the iPhone 15 Pro Max (256GB variant) in the US, chances are that the shipping time will exceed six weeks. The other colour variants are still showing relatively speedier delivery of around three weeks.
The iPhone 15 series will go on sale for the first time on September 22. Pre-orders started on September 15 and depending on the colour and storage variant, delivery times could vary.