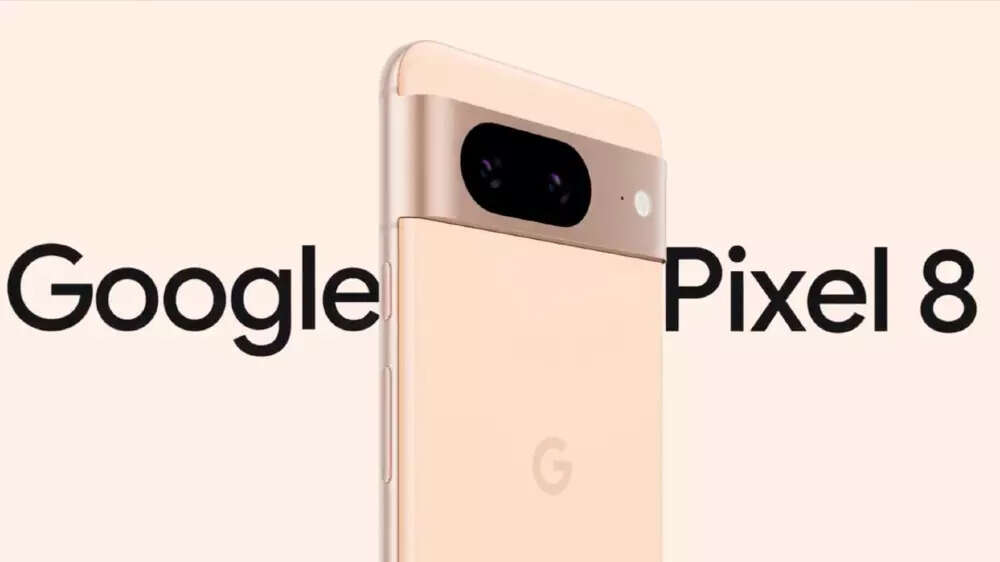 Google Pixel 8 and Google Pixel 8 Pro smartphones will be coming to India, the company has announced. The internet giant showed off the Pixel 8 smartphone in a teaser, which suggested that the smartphone will come at least in a Pink, or the rumoured Rose colour option.
Google Pixel
8, Pixel 8 Pro launch in India
Both the Google Pixel 8 and Google Pixel 8 Pro will be launched on October 4. "You know what they say, great things come in eights," the company said in the teaser.
The phone will be available for pre-orders from October 5 in India. Just like every year, the smartphones can be purchased from Flipkart.
Google Pixel Watch 2
Google has shared two different teasers on its social media platforms. In the teaser, which is likely not aimed at the Indian market, the company has teased the Google Pixel 8 Pro and Pixel Watch 2. The teaser also briefly shows a pair of TWS earbuds that look like the Google Pixel Buds Pro.
It could be possible that the company is bringing a new or an updated version of its TWS earphones. It may also mean that the company is launching a new colour variant of the Pixel Buds Pro that matches the colour options of the Pixel smartphones. However, the company hasn't said anything in this regard.
Google Pixel 8, Pixel 8 Pro colours, specs (expected)
Recently, it was reported that Google may launch the Pixel 8 in four colour options: Hazel, Obsidian, Rose and Mint. The Pixel 8 Pro is said to debut in three colour options: Obsidian, Porcelain and Mint. An image of Pixel 8 Pro was leaked in a Porcelain colour on the Play Store listing.
Reports suggest that the Pixel 8 and Pixel 8 Pro will be powered by Tensor G3. The pro model is said to come with the Night Sight video feature.