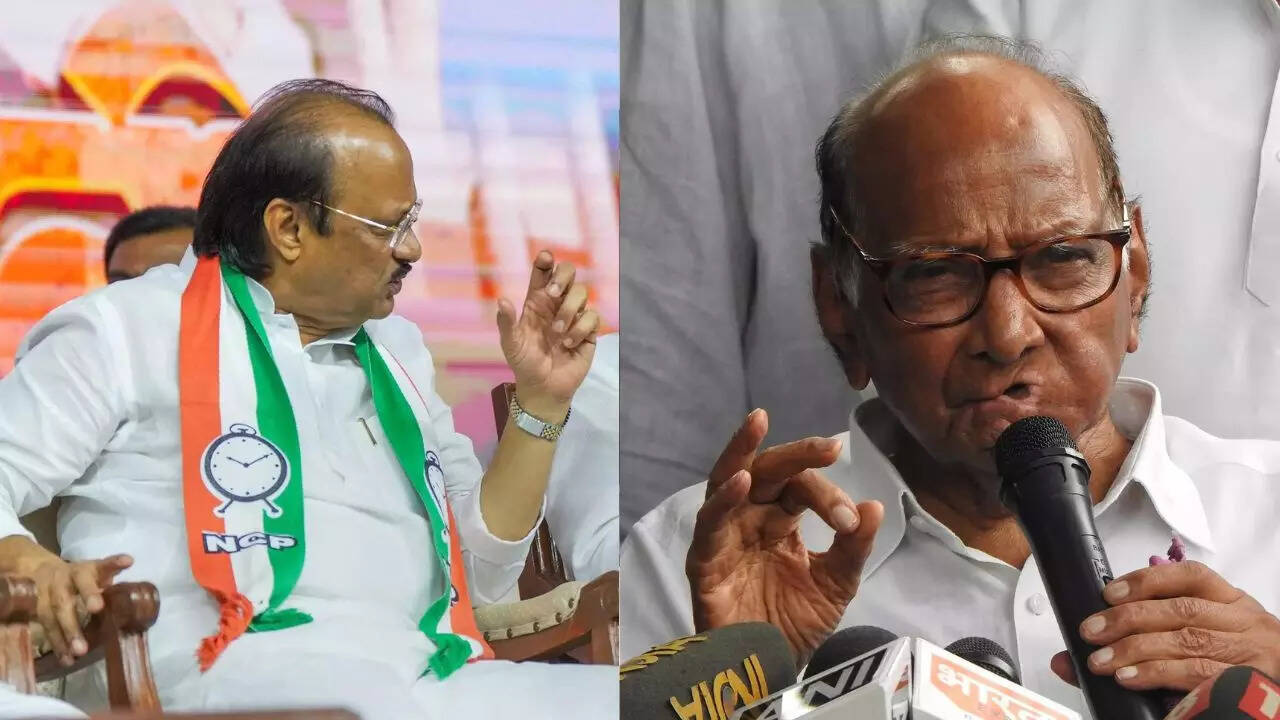 MUMBAI: The NCP faction led by
Sharad Pawar
has urged the Election Commission of India (ECI) to disqualify deputy CM Ajit Pawar, the eight other cabinet members who were sworn in with him, and all the 31 legislators supporting him for antiparty activities, reports PrafullaMarpakwar.
Reports suggested that among the members against whom the Sharad Pawar faction sought disqualification proceedings were four members of the legislative council.
"We believe that there is no split in NCP under the leadership of Sharad Pawar. As such, the steps taken by Ajit Pawar, eight cabinet members and 31 legislators supporting him amount to anti-party activities. Therefore, they should be disqualified as per the provisions of the 10th Schedule of the Constitution," an NCP politician said.
Assembly speaker Rahul Narwekar too had said there was no split in the NCP as there was no application before him to declare a split.
The NCP politician said that following a petition filed by the Ajit Pawar faction before the ECI on June 30, the Sharad Pawar faction on Thursday filed a 500-page reply before the ECI. In his application, Ajit Pawar had urged the ECI to declare him as the president of the NCP in place of Sharad Pawar and allot his faction the 'clock' symbol and party name.