Kannada actress Yamuna Srinidhi marks a decade of her illustrious journey in the entertainment industry. The talented actress, known for her exceptional acting prowess and captivating screen presence, has garnered a dedicated fan following and critical acclaim during her tenure in the Kannada entertainment industry.
The actress, who made her acting debut with the iconic daily soap, Ashwini Nakshatra, has come a long way in establishing herself as a prominent figure.Be it the small screens or the silver screen,Yamuna has portrayed a wide range of characters, showcasing her ability to excel in various genres, be it drama, romance, or comedy.
Speaking about the same in an exclusive chat with Etimes TV, "It feels like just yesterday when I stepped into the world of acting. Today, as I complete a decade, I am overwhelmed with gratitude for the love and support I have received from all of you. This journey has been a beautiful roller coaster ride, and I can't wait to see what the future holds."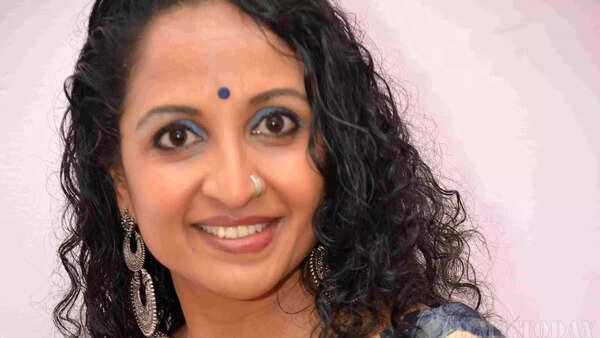 As she completes a decade in the entertainment industry, Yamuna avers that she never had any thoughts of entering the glamourous world.
"It was in the year 2013 when Jaydev from a regional channel visited us to ask if we would give our house for their new serial. While he was leaving he asked if I would be interested in playing one of the lead roles in their new serial Ashwini Nakshatra. My first reaction was "I don't know anything about acting, I've never acted except to face the camera for some interviews," shared the actress.
She continued by saying, "He went quietly but within 15 minutes I got a call from the producer of Ashwini Nakshatra to meet him at his office. My husband, Srinidhi, and I went there. Basically the team wanted to check my Kannada vocabulary as I had relocated from US after 17 years. Interestingly, no one believed that my Kannada was great."
She added, "The producer just said one thing, you have been selected for this important role. I was totally confused, I asked for a couple of days to decide whether to take acting career. My husband encouraged me to make my acting debut and I gave it a go. It was just an attempt and that's about it. I never thought I would become an actress. Maybe I was destined to be here."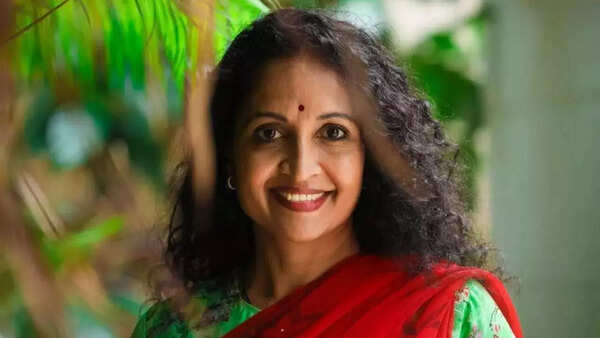 With making her acting debut with Ashwini Nakshatra, Yamuna then went on to feature in various other daily soaps. That's not all. She has also been active in Sandalwood and has carved a niche for herself in the industry.
"I have been given variety of on-screen characters in serials and movies. Initially I had been told that I will be branded as a sober middle class mother as seen in Ashwini Nakshatra. But soon after that, I was offered the role of a stylish fashionable lady in Amruthavarshini. Post that, a lot has happened in my acting carrer. I thank our visionary directors and producers who have had faith in my acting abilities and offered me various roles."
Over the years, Yamuna Srinidhi's career has been marked by a string of successful shows and films, that has made her a sought-after actress in the Kannada entertainment industry.
"Dream big, work honest and you will get what you deserve. This has always been my mantra in life. Ten years in the industry has been filled with challenges, learning, and beautiful moments. 45 movies and 14 mega serials in a decade is quite a lot. But by God's grace I don't need to say that I had to sacrifice or struggle enough for it. I am truly blessed to have the job flexibility to cook every meal for my family, driving our kids to their activities and always being there for our kids' needs," averred Yamuna.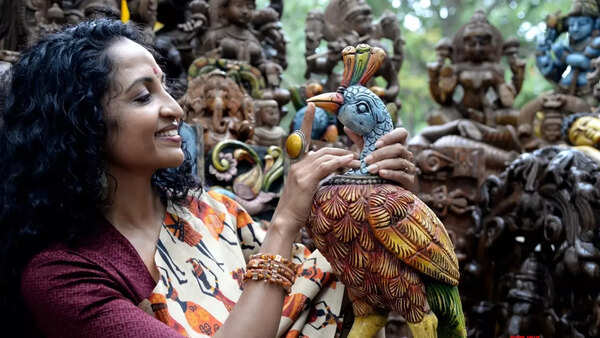 She added, "I never had to make an effort to get roles or opportunities, work came to me and I am very sincere about my work. Maybe my sincerity and punctuality played more role in getting amazing projects than my talent."
Having said that, Yamuna shared, "The film and television industry has become like an extended family to me and the unconditional respect and affection of so many has made me feel blessed. My heartfelt gratitude to all the directors, producers, technicians, co-artists, the entire crew of every single project I have worked."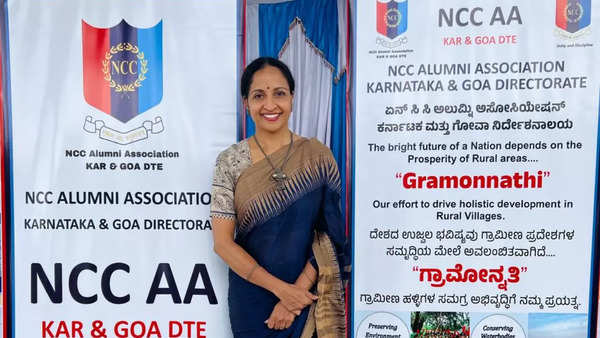 On the other hand, in addition to her acting prowess, Yamuna Srinidhi has also made significant contributions to social causes and philanthropy. She has been actively involved in initiatives aimed at empowering women and children, reflecting her commitment to making a positive impact beyond the silver screen.
Speaking about it she signed off saying, "As an actress, I have been fortunate to receive love and support from the community. It is my moral responsibility to give back and support those in need. I believe in the transformation power of education and the importance of empowering women. It is my sincere hope that through our collective efforts, we can create a more inclusive and just society."